MANUFACTURER OF PERCUSSION MALLETS
MANUFACTURER OF PERCUSSION MALLETS
Vibrawell is a manufacturer specializing in the manufacture of percussion sticks and mallets for timpani, concert bass drum, vibraphone, marimba, xylophone, glockenspiel and multipercussion.
The company was created in 1982 and taken over by Pré du Rein Percussion – manufacture of percussion instruments – in 2006.
In 2019, Monika and Dieter HERMANN were joined by Nicolas TRIBOULOT, in order to achieve a flawless and smooth transmission of the company.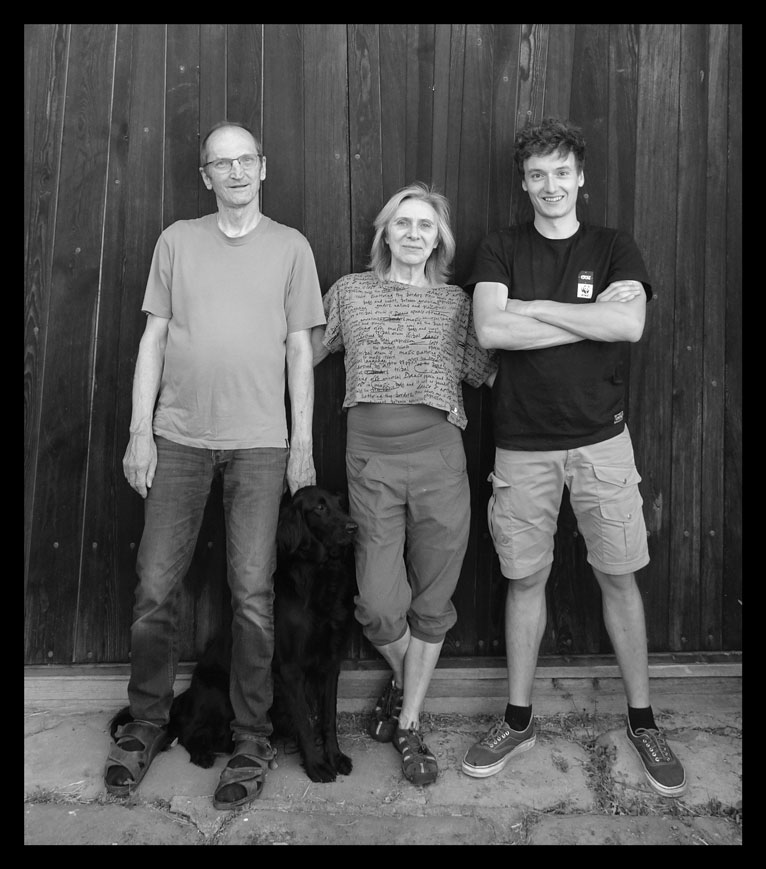 Nicolas TRIBOULOT
Wand making
& Business Management
Wide range of chopsticks
We offer a wide range of mallets to meet the different needs and requirements of French and international percussionists. The collaboration and exchanges with the percussionists play an important role in our approach.
Innovation and perfection
Motivated by the expression of musical emotions, we always seek to innovate and improve the range of your tools while keeping tradition.
The manufacture of our chopsticks is carried out in an artisanal way and largely by hand. The materials used are chosen very carefully and go through multiple stages to become a perfect and balanced pair of chopsticks.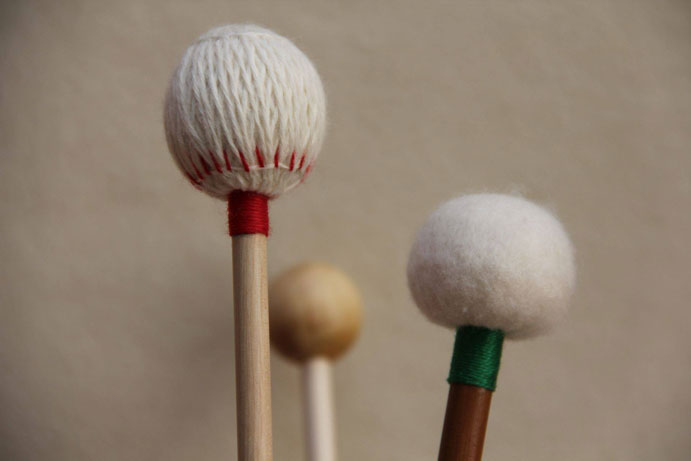 Sleeves
Bamboo handles for timpani are sorted by diameter, weight, knot position and color.
Rattan handles according to diameter, flexibility and color.
The wooden handles are cut rigorously in the direction of the fibers and sorted according to their flexibility and color.
Tailor-made baguette
You can choose the length and diameter of your chopsticks with bamboo or rattan handles.
Heads are made of a wide variety of materials, the important criteria are hardness, weight, elasticity (rebound).
If you do not find what you are looking for in our range of baguettes, we can make your custom chopsticks ; we will establish an estimate on request.
VIBRAWELL mallets are appreciated by a large number of percussionists, some of whom belong to major French or foreign orchestras (Europe, South America, Australia, Korea, USA Taiwan, etc.).
27 route d'Outrechenais
73720 QUEIGE (FRANCE)
+ 33 (0) 4 79 32 52 23
Main references
Intercontemporary ensemble
Symphony and Lyric Orchestra of Nancy
Strasbourg Percussion Orchestra
Lille Orchestra
Paris Opera Orchestra
Radio France Philharmonic
The Republican Guard
Lorraine Percussion
Royal Danish Opera
Vienna Symphony Orchestra
Taiwan Symphony Orchestra
Opera Australia Orchestra
Musicians
Vassilena SERAFIMOVA
Marcel ARTZER
Pascal SCHUMACHER
Francesco Ciminiello
Roland AUZET
Joel GRARE
Florent JODELET
Pierre MARCAULT
Daniel CIAMPOLINI
Ryszard PUSZ
Thierry MIROGLIO
Karol SZYMANOWSKI
Didier TRUTH
Rémi DURUPT
Gert MORTENSEN
Grzegorz CHWALINSKY
Marianna BEDNARSKA